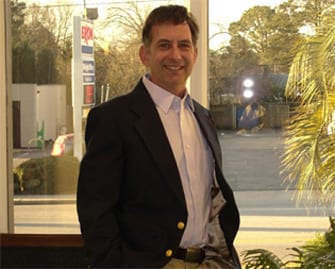 Dr. Dan Meader is a graduate of University of Kentucky College of Dentistry. His undergraduate degree is in Dental Laboratory and he is a certified dental laboratory technician. As a second generation dentist, Dr. Dan developed his principles and something of dentistry in his father's dental practice. Dr. Meader is a member of the American Dental Association, South Carolina Dental Association, and the Tri-County Dental Society. He is licensed in Kentucky, Georgia, and South Carolina. He has owned and operated a dental practice in Rock Hill, SC for 22 years.
Dan and his wife Renee have two children and two granddaughters. Dr. Meader spends his free time with his family and enjoys swimming, biking, hiking, and scuba diving. He has a private pilot's license. He is energetic, likes to stay busy.
His passion for dentistry is energizing; he enjoys all aspects of dentistry. His philosophy is preventive dentistry; he focuses on presenting the patient with all the dental health issues he sees and strives to educate and inform them of their options.
PROFESSIONAL MEMBERSHIP AND AFFILIATIONS
L.D. Pankey Institute in Miami
Las Vegas Institute of Cosmetic Dentistry "LVI"
American Dental Association
South Carolina Dental Association
Academy of General Dentistry
American College of Dentists
International College of Dentists
Past President, Greater Columbia Dental Society
Past President, Central District Dental Society of the South Carolina Dental Association.